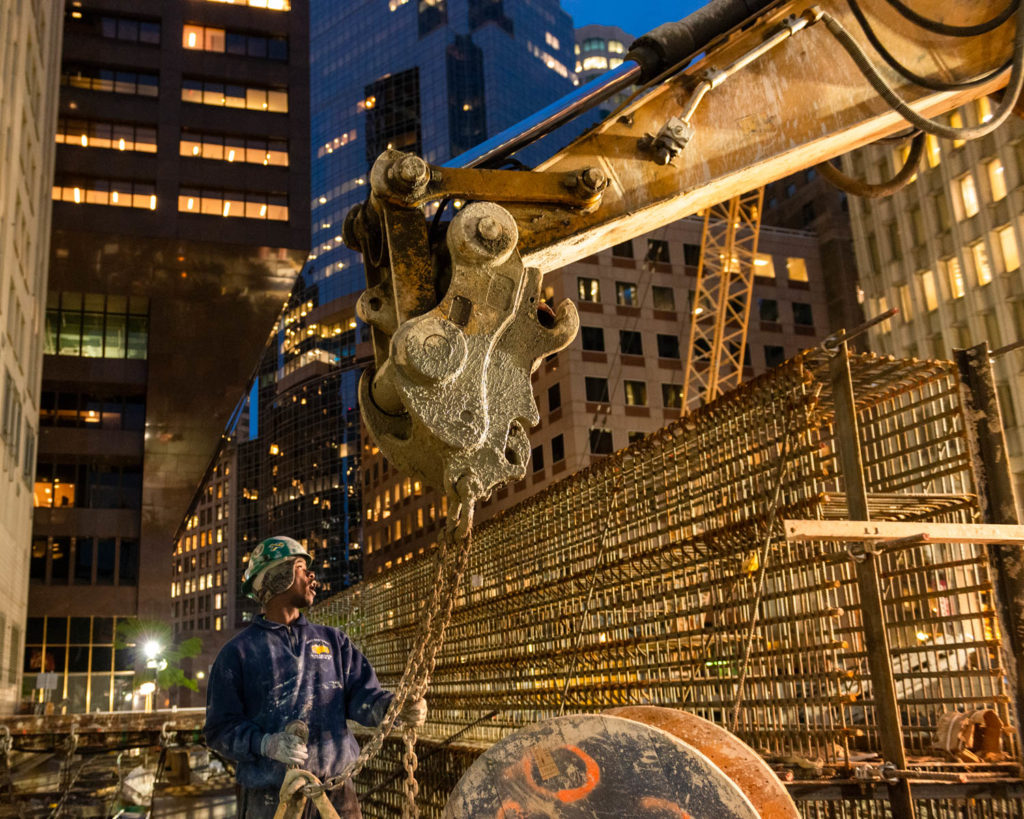 Progress is being made on second shift at night while excavation of the foundation on Winthrop Center in Boston.
Mired in deep, gray slurry, T can be found sitting high in the cab of a mud-covered behemoth of a machine…
Welcome to the Boston construction photography website of Lou Jones. Lou has photographed the recent construction of Winthrop Center and the Downtown Crossing/Millenium Tower projects. These pages contain photographic portraits of the construction workers as well as a special gallery of the unions and contractors that have built these monumental new buildings. You may also visit fotojones.com, including photographs from all around the world. Contact Lou to find Boston construction photographs or to have him photograph your construction project.