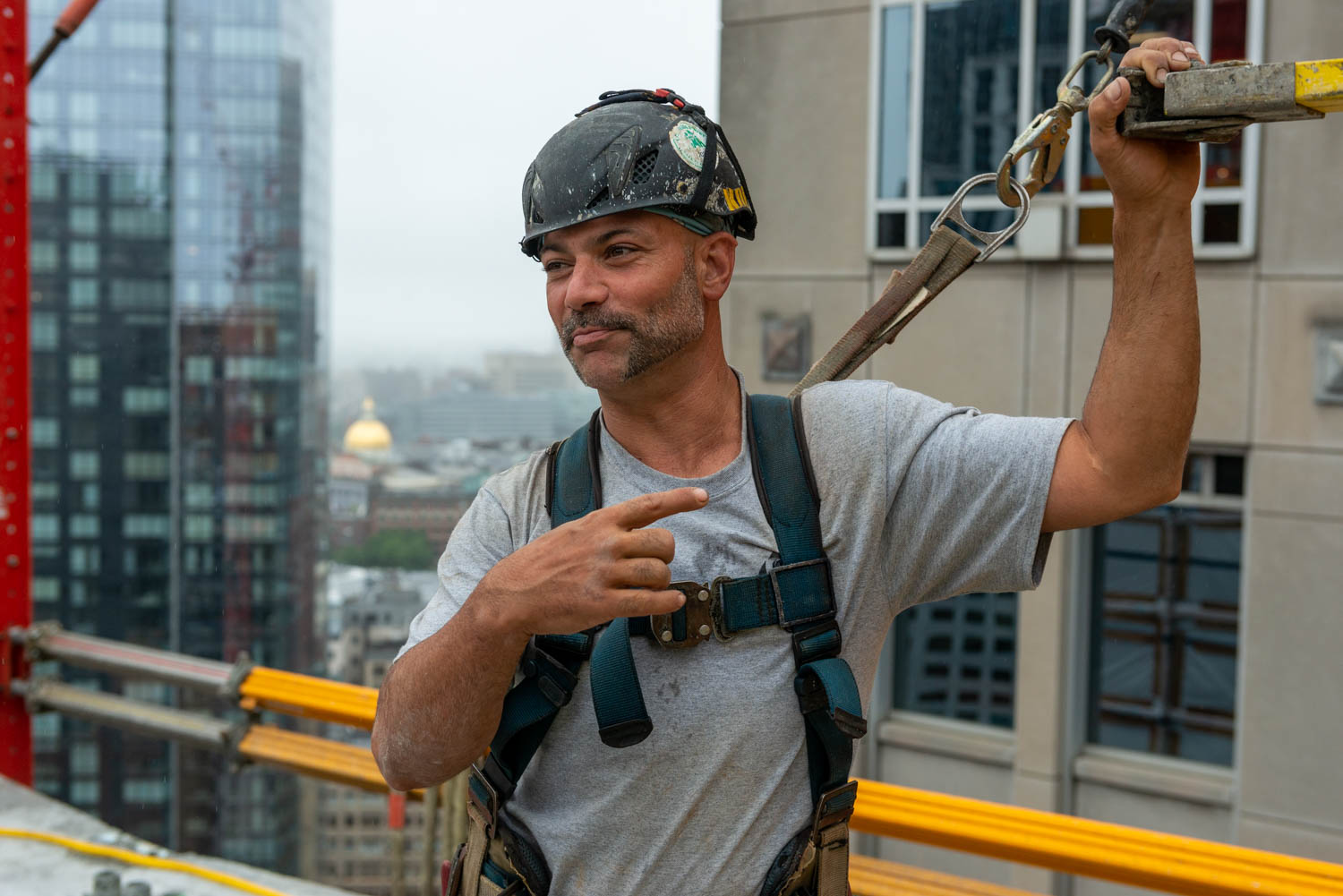 Repetition builds buildings. Lifting the enormous "tables" from one floor to the next that support the rebar matrixes & concrete "pours", resembles a gigantic "real world" Jenga game. To construct today's architectural marvels that festoon downtown still requires the talents of skilled laborers.
In the union since 2002, Matthew claims that back in those days the advantages of a union career were a "well-kept secret". His uncle introduced him to the trades. By his own admission, "I was a troubled young soul". High school found him spray painting graffiti & getting caught up in drugs. He was enthralled with the grinds & aerials performed by the street skateboarding gangs around MBTA Back Bay Station in Copley Square. The kids were like a subculture & his athletic skills led to building his own skateboard ramps, bowls, etc.
Originally growing up in the Dorchester/Milton area, union membership has allowed Matthew to buy a house in Westport where he raises two teenage sons as a single dad. Remaining an avid skater, & with no formal training, he has become a self-made artist & turned his illicit graffiti tagging into amazing, graphic airbrush & oil paintings. The barn behind his house contains his tools & is being turned into a studio.
Maneuvering the Peri slab tables amid the construction chaos, pomp & circumstance while keeping up the frenetic pace of today's industry is stressful but Quinn does it with aplomb. He is constantly in motion. It takes hundreds of craftspeople's hands, heads & hearts to assemble steel, wood & stone. Matthew makes his place amongst them.